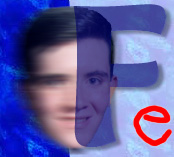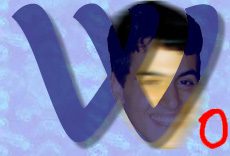 Since September 14, 1996, people have visited Feff World , a virtual mecca on the Web where the combined talents of Doug Palermo and Joe Hewitt fuse in a tear-jerking, eye-pleasing, laughing-out-loud experience that is sure to put a smile on your face. But Feff World is not just some loser's clearinghouse of boring photos and resumes. Rather, it is the creative outlet for the words of Doug, whose pen is mightier than his jumpshot, and for the graphics of Joe, who can leap tall bitmaps in a single bound.





Each week Doug serves up a new batch of home-grown humor with a generous side order of tongue-in-cheek wit. Whether they make you laugh or make you cry, all Whacks are guaranteed to keep you regular. So sit back, relax, and lend him your ears each week. Everybody deserves a little Feff in their lives.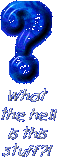 Feff World's very own never-ending saga on the Web. Each chapter blends the basic story elements of suspense, drama, romance, and sex along with a generous twist of Feff. Come join the lives of Simon and Rose Sijanowski, a young newly-wed couple who come to Agnew Valley in hope of a better life, as they go through adventure after adventure in their new home town.





A brand new feature here at Feff World, the Interactive Story. In an Interactive Story, you, the reader, are called upon to make key decisions throughout the story that will affect the story-line. You take control as you are suddenly tossed into the 1996 Presidential Campaign with a large wallet and alot of decisions to make. Good luck!






Millions of men have sought to match the wisdom of the Feff World Interactive Quiz, a sort of sphynx for the Internet. But millions of men have been sent home, with tears running down their eyes as they faced the realization that they could not conquer the mighty wisdom of Feff. But fate has it that one man exists, and will one day stand triumphant over the quiz. That man (or woman) may be you.






The mudpuppy was once a proud amphibian, roaming the swamps of the south. But today, due to lack of federal protection, human expansion, and general inhumanity, the mudpuppy is a species on the brink of extinction. Come join Feff World in our campaign to save the mudpuppy, our Official Feff World Mascot.